Our History
Since 1983 our goal has been to provide the best PCB design and layout available in the industry.
As a dedicated partner in the design process we bring an experienced group of PCB designers using the latest design tools. Today's highly rules-driven PCB design requires a comprehensive understanding of not only the software tools but the PCB manufacturing, assembly, and test process as well.
We fill strategic gaps in the customer's design cycle by tailoring our services to the customer's needs. Online meeting tools are used to facilitate timely decisions in the design process so the whole team can be involved no matter where they are.  Technology requirements are reviewed before and after the design is finished. We continually support our current tools, keep current with new industry standards and processes, and review our quality standards.
Our Services
Contract Designers
Bare Boards to Turnkey Manufacturing
Distributor for cab Products
Library Creation and Maintenance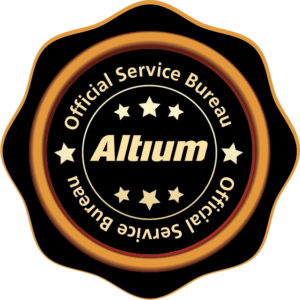 Get in Touch
2555 S. Dixie Dr. Suite 234
Kettering, Ohio 45409
Phone 937-608-3319
Email